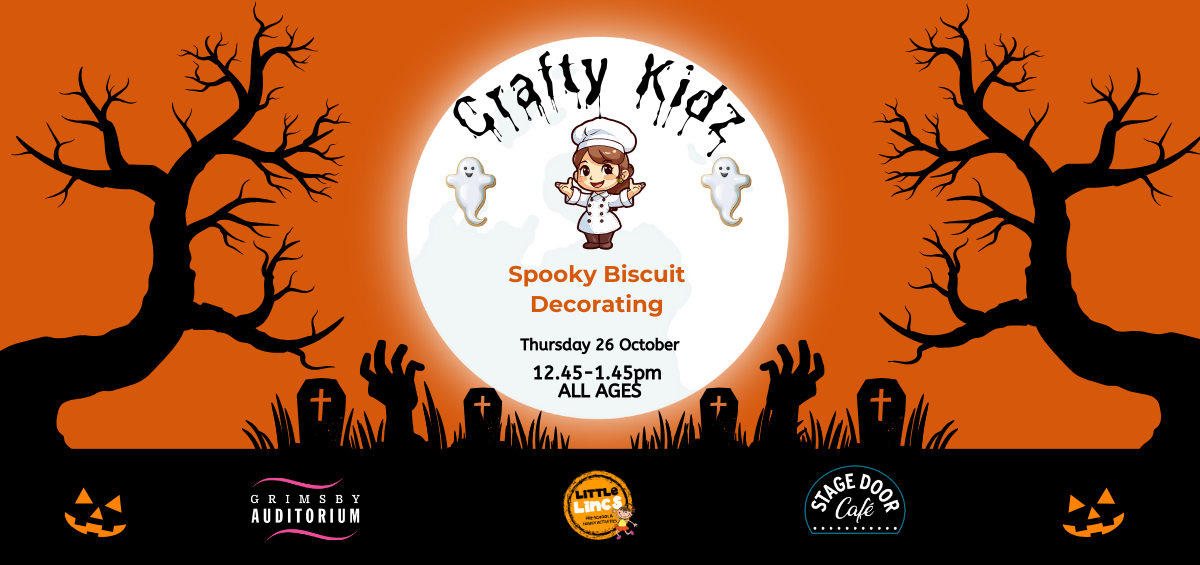 Show Synopsis
Calendar View
Children's Crafty Kidz Halloween Activities at the Grimsby Auditorium!
Bring out the chef in you, and enjoy decorating Halloween themed biscuits
Other activities in the session include a sing-along, story, chalks for outside!
All Ages 
12.45pm – 1.45pm
Cost: £5.50 per session and includes a drink and healthy snack!
Other Crafty Kidz Events this half-term!
CRAFTY KIDZ – SPOOKTACULAR HALLOWEEN CRAFT MAKING
Tuesday 24 October 2023
Age 3 – 7 years session 9.30am – 10:30am
Age 8 – 10 years session 12.45pm – 1.45pm
CRAFTY KIDZ – HALLOWEEN PARENT & BABY SENSORY PLAY
Thursday 26 October 2023
Age 0 – 2 years session 9.30am – 10.30am